Fun ATV Tours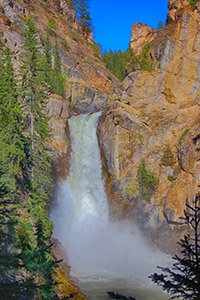 All tours include a two night stay at our motel in a one queen bed suite with a one time three course dinner and hot breakfast at each morning for a couple. The ATV tour is with one ATV with two seating, driver and passenger. Side-by-Side UTV 2-seater & 4-seater upgrades are on all tours available for extra cost. All taxes and fees are included in the price. Please arrive 30 minutes prior to your trip departure. Location:  The home base of operations is 1 km before Panorama Mountain Village on the Toby Creek Rd.
The ATV Tour company supplies the helmets, goggles, gloves, suits, rain suits and boots, also BBQ lunches, snacks and drinks.
Please reserve early as availability is subject to "first come-first served" bookings.
High season prices only. $30 extra on long weekends. Add Media
Paradise Mine Tour (3 hours)  $755.00 
Side X Side upgrade $70
On the Paradise Mine Tour you will visit the remnants of an early 1900's silver mining town located on top of a mountain at 8,000 feet. Incredible views, plenty of wildlife, a water fall, a spectacular alpine bowl, wildflowers and alpine birds. This is the premiere tour of the West! Make it a full day with Raft'nRide.
Departs daily at 9:30 am & 1:30 pm
Paradise Ridge Full Day Tour (4.5 – 5 hours)  $845.00 
Side X Side upgrade $140
This trip starts at the base camp and heads 4,200 feet to the top of the mountain ridge. You visit two historic 1800's mining settlements with beaver ponds, trapper's cabins with high alpine adventure. You will see two spectacular mountain valleys and ride right to the mountain top at 9,000 feet. Enjoy pristine waterfalls, wildflowers, and the chance to see wild animals such as deer, elk, moose and bear. To top off the tour, enjoy a delicious BBQ lunch at Paradise Mine. There is nothing else like this in the Canadian Rockies.
Departs 10:30 am.
Wildlife Tour (3 hours)  $775.00 
Side X Side upgrade $70
On our evening Wildlife Tour we focus on giving you the opportunity to see native species in their natural habitat. Located at the edge of the Canadian Rocky Mountains, this area is prime habitat for deer, moose, bears and many other animals and birds. We bring along binoculars and a spotting scope to get you even closer to the wildlife!
Departs 5:30 pm. Snack included.
Raft 'n' Ride Tour (5 hours)  $885.00 
Side X Side upgrade $70
The Raft 'n' Ride special starts off with the Paradise Mine tour. A 3 hour to the remnants of an early 1900's Silver Mining town located at 8000 feet. After your tour it's off to your rafting adventure on Toby Creek.
Departs 9:30 am. Lunch included.
Water Fall Explorer Trip (2 hours)  $695.00 
Side X Side upgrade $50
Travel by ATV through pine forests with mountain stream crossings to 6,500 feet to see a spectacular Water Fall surrounded old growth forest… You can even try your luck gold panning!
Taste of the Valley (1 hour)  $555.00 
Side X Side upgrade $30
This taste of the valley will take you through mountain stream crossings to a Beautiful Panoramic Viewpoint of the Toby Creek Valley. Great photo ops!